For Custom Architectural Services:
We would be happy to discuss your building project with you or answer any questions you may have about our firm or our projects.
Just click on the address below to send us e-mail:
mike@mcleodarchitectpa.com
Or you can reach us at our mailing address or by phone or fax:
Michael R. McLeod, Architect, PA
72 South End Court, Hampstead Village
Hampstead, NC 28443
Phone; (910) 270-9778 Fax: (910) 270-9461 Mobile (910) 620-7674
We are a full service architectural company providing professional architectural services for:
Planning, Programming, Site Development, Studies, Zoning Approval Plans, Presentation, Graphics, Preliminary & Schematic Design, Design Development, Construction Documents, Specifications, Bidding & negotiations, Construction Inspections , Construction, Administration, As-built Drawings, Condominium Documents
At Michael R. McLeod, Architect, PA, we use the latest computer aided design tools to provide high-accuracy drawings and professional presentation graphics for your project.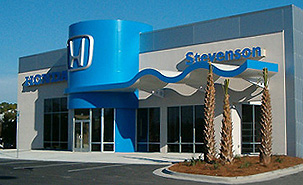 For Innovative "Stock" House Plans, visit our Southern Cottages website at:
At our Southern Cottages Website, you'll see a variety of very special cottages and house plans designed for gracious southern living.
Whether you are looking for a beachfront cottage, a vacation getaway or an in-town residence, the Southern Cottage Portfolio will have something of interest for you.
These designs all have special architectural features which set them apart from the standard "stock house plan" fare.
Many of the designs draw on the southern, coastal, low-country vernacular for their inspiration.
In this collection, the architect explores playful, contemporary forms in combination with shingle-style architectural features to create these distinctive cottages and houses. This makes them fun, visually exciting, yet practical for everyday living. We think you'll like what you see.